Social Media
To Build Your Empire
Social media has become a lifeline for businesses wanting to showcase their products or services and communicate authenticity, leadership, and authority to their audiences.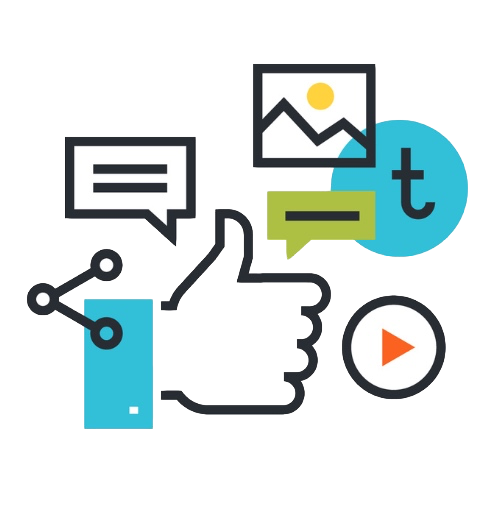 Make Social Media Management Part of Your Business Strategy
Social media management, also known as "organic social" is a powerful, cost-effective way to build your brand, reach new audiences, and connect with existing customers. Social media enables you to build relationships by engaging with your target audience in real-time.
Since each social media post has the potential to drive traffic to your website, social media participation amplifies your other content marketing efforts—increasing leads and sales.
Another advantage of social media management: By interacting on social media platforms, you can gain valuable insights into the minds and behavior of your customers and prospects. This knowledge can help you fine-tune your marketing strategies, as well as your product and service offerings, for greater success.
How We Help You Create a Social Media Strategy That Works
With so many platforms, how do you decide which social media channels are right for your business?
If a social channel doesn't align with your goals or target audiences, it's probably not a good place to focus your efforts. It's essential to consider platforms where your audience is most likely to be active and which of those align best with your goals.
Our team at Headline Consultants will work with you to determine which social media platforms are the best fit for your company and your customers. We'll then develop a social media strategy to meet your objectives and communicate your organization's brand personality and voice.
Our social media management services include developing, scheduling, and sharing content across your various social channels. Outside of organic social, we can help you set up paid social ad accounts, generate ad concepts, and manage your social media advertising campaigns.
We'll post relevant, engaging, and original content on a regular basis—a mix of updates, original posts written for your company, reposts from local and national influencers, and other information of interest to your audiences.
To further simplify the process for you, we also deal with the technical side of social media. We'll fix any outstanding issues you may have on any social media platform—cleaning up duplicate accounts or other problems.  
Ready to Get Started?
Social media management is an effective way to reach customers and prospects and augment your overall marketing strategy. Social media delivers real results that drive traffic, boost search engine rankings, and cultivate trust with your audience.
Call us at 717-381-5385 or contact us today if you're ready to get started!