Keyword Research
To Put You On the Map
Keyword research is at the core of your entire content marketing strategy. Don't trust it to just anyone.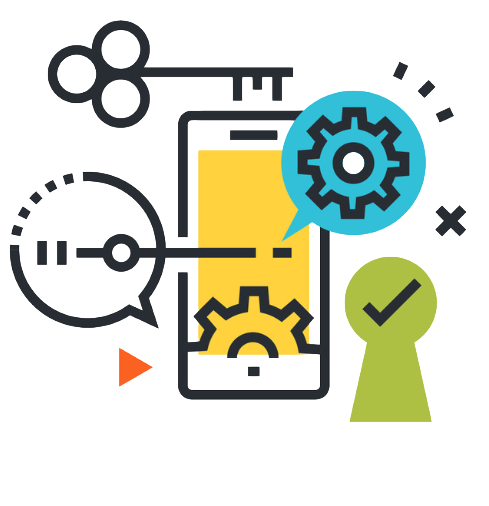 Keyword Research: Your Key to Long-Term Business Growth
We've all heard the phrase "content is king." And in our world, it is certainly good to be king.
But when it comes to digital marketing generally—and content marketing specifically—a king is only as mighty as his queen, and in this case, the most powerful queens are keywords.
You may not realize just how important keywords are to your content marketing strategy. Search engines like Google use keywords to locate and crawl your content to determine where it should rank on search results pages. This is why conducting keyword research is so critical. Keywords inform how you produce your ads, your social media posts, your website copy, your case studies, and of course, your blogs.
No matter how superior your product or service, no matter how relevant and engaging your content—If you're not targeting the right keywords, you're not getting found by your target audiences.
Why Is Keyword Research Important?
Keywords are the search terms people use when looking for information online. They're the words and phrases that help people find your website using search engines like Google or Bing.
Keyword research is an essential piece of your content marketing strategy. Without it, you're flying blind—your content won't be as helpful to your readers, and you won't be able to track which topics resonate with them. Keyword research allows you to make content marketing decisions based on data rather than guesswork.
Keyword research is an essential first step in any content marketing strategy. It helps you determine which topics to explore and how to present them based on what your audience wants to learn about. It enables you to create relevant, valuable content that answers people's questions and solves their problems.
How Does Keyword Research Work?
You can do everything right when it comes to composing content, but if the keywords aren't relevant, it won't matter. Keyword research isn't a mystery—it just comes down to understanding your audience and using the right tools.
Our keyword research is done on various fronts; we start by interviewing our clients and collaborating with them, then we conduct industry and market research before narrowing our search and finding the specific keywords that align with your business goals.
We use keyword research to discover potential blog post topics for our clients and to create new types of content. And because keyword research helps you figure out what people want from your business, it's essential if you're launching a new website or product.
What You Can Expect from Us
Because keywords are so critical to any content marketing strategy, research is typically one of the first projects we complete for our clients.
Our keyword research service will help you:
Discover keywords with high search volume, low competition, and transactional search intent to use in your SEO strategy.

Identify potential content topics and angles that appeal to your audience.

Uncover customer pain points so you can create content that offers solutions.

Find out which keywords are driving clicks so you know what topics to focus on and which ones to avoid.
Keyword research shapes your content marketing strategy by determining the topics you'll write about and the channels you'll use to reach your target customers.
It informs how you structure your content—from headings and subheads to images and video—and helps you understand which topics are trending and popular among your audience. This allows you to take an intentional approach to your content, so you are sure to reach the right audience with the right message at exactly the right time.
Ready to Get Started?
If you want to ensure your content hits the mark, call us at 717-381-5385 or contact us today!