Make Your Case
With Credible Case Studies
Show your prospects how your product or service achieved positive, measurable results and inspire leads to trust you with their projects.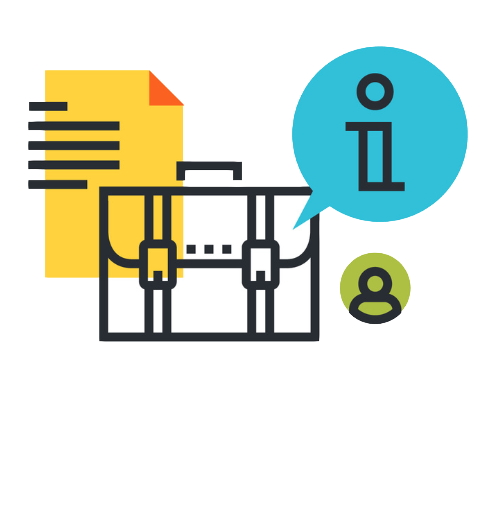 Build Your Business With Case Studies
If you want to emphasize the results you've achieved for your customers, a case study can be a powerful addition to your content marketing strategy.
How Case Studies Enhance Your Content Marketing Strategy
Case studies are an effective way to highlight your achievements and draw attention to the results you've delivered for your clients.
However, a case study does more than highlight your achievements—it acts as a persuasive marketing tool. A well-crafted case study showcases your product or service in action and gives potential clients a look at how they could benefit from what you offer.
Case studies are also helpful in demonstrating social proof. They provide evidence that your offering has worked for others, which can prompt a prospect to try it for themselves.
You can use case studies across multiple marketing channels: on your website, in email marketing, in sales presentations, and more. They reinforce brand identity, demonstrate your expertise, and convince prospects that they should choose you over your competitors.
How We Work with You to Create Compelling Case Studies
An effective case study identifies your ideal customer and explains that customer's story in a way that speaks directly to potential clients who relate to the same problem.
Case studies validate the success of your offerings in solving problems for customers by digging into the details and results of your work. They include objective data points and credible, persuasive customer testimonials to show readers the value of your services or products.
Here's what we do to help you create a compelling case study for your organization:
Collaborate with you to select the subject and purpose of your case study.

Define goals for the case study: What do you want it to accomplish? What action do you want readers to take after reading it? The goal may be simply to boost sales, but other possible outcomes include increasing traffic to your website, building brand awareness, or demonstrating leadership within your industry.

Perform thorough research, gathering objective data, statistics, and social proof from customer surveys and interviews.

Craft a compelling story from the information compiled and pair it with an effective visual layout.
The result will be an impressive marketing piece that demonstrates your credibility and expertise and helps you land new customers.
Ready to Get Started?
Case studies are an effective marketing tool for persuading potential customers to buy your products and services. If you're ready to leverage your successes to grow your business, call us at 717-381-5385 or contact us today!