Content Audits
Looking Under The Hood
Content audits can show you which content is performing best, where you can improve, and how to get more from your existing assets.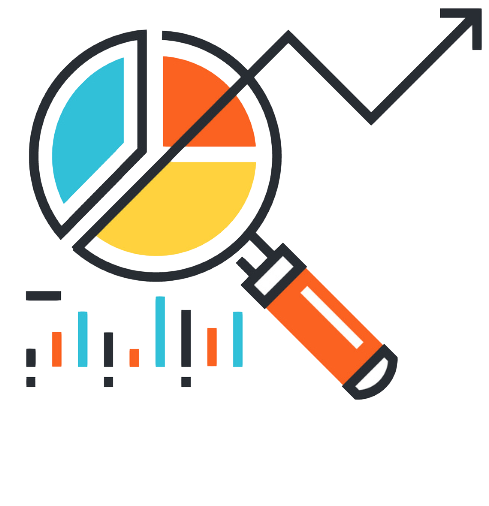 Get More From Your Content Investment with Content Audits
It's a fact that strategic content marketing gets your business noticed. It's what we live for here at Headline Consultants!
But as time passes, a shift will occur in the type of content you produce as you progress from benchmark to benchmark through your business journey.
You may find that some of the content you put out, in the beginning, is no longer working, while other pieces continue to generate traffic, leads, and sales. When this happens, it's time for a content audit.
The word "audit" strikes fear in the hearts of most business owners, but content audits are nothing to worry about. In fact, for businesses seeking the best ROI for their content marketing investments, an audit is one of the best ways to ensure that your content reaches its maximum potential.
A Content Audit Ensures Your Content Strategy Works for You Long-Term
A content audit helps you understand how search engines see your website, how well your content is optimized, and how effectively it's performing for users.
A content audit can:
Assess how well each page matches and satisfies searcher intent.

Reveal whether your content effectively increases traffic from search engines.

Determine whether your content generates qualified leads and sales for your business.
And that's not all. Beyond improving your website's search engine rankings, a content audit can enable you to see the big picture of what's working and what's not in your overall content marketing strategy.
An audit can identify gaps and opportunities in your content marketing. For example:
What topics are you covering that interest your readers most? What could you cover that would attract even more attention?

Which pieces of content are attracting traffic but have low engagement or conversions? What might be done to make them more compelling?

Are there parts of your customer experience or sales process that aren't covered by any existing content?
A content audit can reveal:
The type of content that works best for your brand and market.

Topics that are resonating with your audience.

Gaps in content type or topics covered.

New opportunities for content creation.
A content audit is a detailed examination of the marketing materials your company has published: website pages, landing pages, blog posts, white papers, case studies, eBooks, and other materials. It can include anything that prospects and customers might see along their path to purchase.
How We Help You Conduct an Effective, Insightful Content Audit
The goal of a content audit is to review content and design for search engine optimization, readability, engagement, voice, tone, and flow. We'll start by conducting keyword research or using the keyword research you've provided to serve as our guide through the process. We'll also look for design issues that may be hindering performance or user experience.
Phase 1: Review All Marketing Content
We'll review your content from the perspective of search engines, customers, and stakeholders to determine whether the content, as written and optimized, will help you reach your goals.
Phase 2: Suggest Content and Design Improvements
Based on our review, we'll suggest design, content, and SEO improvements that we believe will impact the business outcomes you wish to achieve.
Phase 3: Implement Approved Content & Design Suggestions
Once you've considered our suggestions and decided the way forward, we'll revise the content and clean up the design accordingly. If we're unable to implement the design changes due to technical, hosting, or coding issues, we'll recommend an agency with expertise in these areas.
Ready to Get Started?
Conducting a content audit can be a big undertaking, but the results and insights revealed during the process are well worth it. If you're ready to ensure you're getting the best ROI from your content marketing investments, call us at 717-381-5385 or contact us today!