A lead magnet campaign can provide a valuable pipeline of leads if executed properly.
The Challenge:
Insurance agencies in Long Island, NY and Philadelphia, PA were looking to dip their toes into the Internet to see what kind of leads they could generate. Independent agencies like these often struggle to bring in online leads because their ads are often drowned out by the insurance carriers they represent. Big carriers have bigger budgets, better marketing, and a wider audience, even though independent broker/agents can provide better coverage options, more personal service, and can work as an ally for their customers throughout the claims process.  As high-end insurers, however, our clients needed leads from their target audiences—high-net-worth individuals with disposable income looking to insure valuable commodities.
The Solution: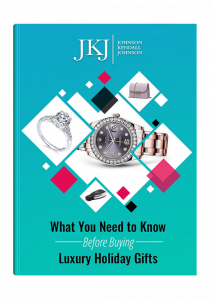 We began work on the projects in mid-summer. With the Christmas holiday looming and the hurricane season upon us, we developed two eBooks to anchor the lead magnet campaign. The first was geared toward those who might be impacted by hurricane weather—those with property on the New York and New Jersey coasts and those with winter homes in Puerto Rico and elsewhere. The second eBook was geared toward those who might be purchasing a high-value gift for a loved one—a car, a yacht, or a home. The eBooks, "Protecting Your Wealth: How to Guard Your Assets During a Natural Disaster" and "What You Need to Know Before Buying Luxury Holiday Gifts" were hidden behind a form on a landing page that required visitors to enter a name and email address in order to download them. We then ran Facebook ads to audiences in the target demographics and tracked our performance.
The Result:
In just three weeks, we were able to generate more than 75 pre-qualified leads for our clients between the two eBooks. During this same period, the reach and engagement of their Facebook pages tripled on average. The ads we ran saw a click-through rate (CTR) of 2.75%, which is almost unheard of in the world of Facebook advertising. The average Facebook CTR is approximately 0.90% across all industries.